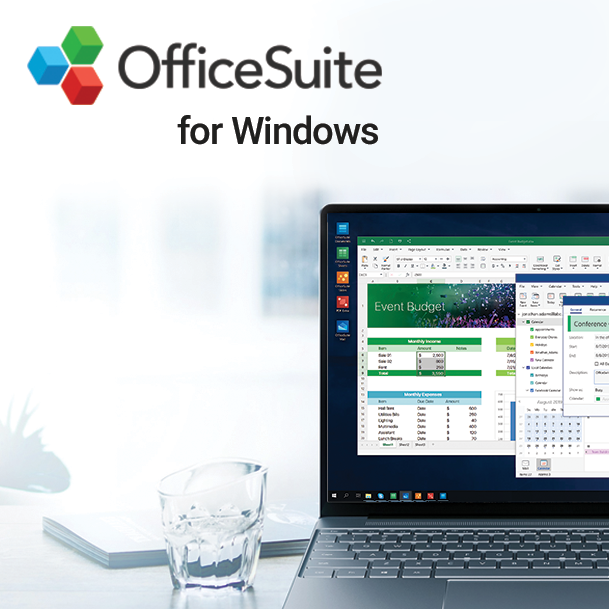 San Diego, CA: The leading developer of cross-platform business & productivity apps, Mobisystems Inc., has released a free version of OfficeSuite for Windows PC. Documents, Sheets, Slides, PDF viewer, Cloud storage and a Mail client with Calendar can now be used on Windows PC for free, offering all major productivity functions.
Nikolay Kussovski, Mobisystems' CTO, has given us some more insight:
"Ever since our company released an office application for mobile devices in 2004 we have strived to support individual and business users to efficiently do their work anywhere, anytime. Based on our vast experience with mobile devices, a paid version for Windows for PC was released. At thistime across PC and mobile devices, we have more than 300M users. The goal behind the release of a free OfficeSuite version for Windows PC is to offer additional editing functions that might be difficult to use on mobile device. This will allow us to improve the overall user experience,product quality and will help us better understanding the needs of our customers. While the free version has some restrictions compared to the paid version, it comes with all the necessary functions for working with all types of documents, spreadsheets, presentations and emails."
OfficeSuite is now available as a free app for all major platforms, Android, iOS and Windows. Users can enjoy all it has to offer across platforms and even make use of the integrated MobiSystems Drive that comes with free cloud storage to access all their files at any time.


The major features of OfficeSuite are:


1: The free version is equipped with the most often used functions by the general customer.
Every application restricts the functions that can be used in the free version compared to the paid version. However, with the free OfficeSuite all the essential functions that users need are available. A comparison table is available further down in the press releasefor detailedinformation.
2: Full compatibility with Microsoft Office
OfficeSuite offers extremely high compatibility with Microsoft Office and various popular file formats (Open Document, CSV and others). No need to convert and manipulate files - they can be opened and used right away by OfficeSuite.
3: Cross-platform and cloud support - Work with any file, anywhere, anytime on any device.
Your data gets automatically synchronized between Windows and mobile devices (Android and iOS), so you can keep on working while on the go.
Below is an overview of the included OfficeSuite modules:

OfficeSuite Documents
Creating documents with a beautiful design is easy and intuitive. All the necessary functions for the creation of documents are included for free.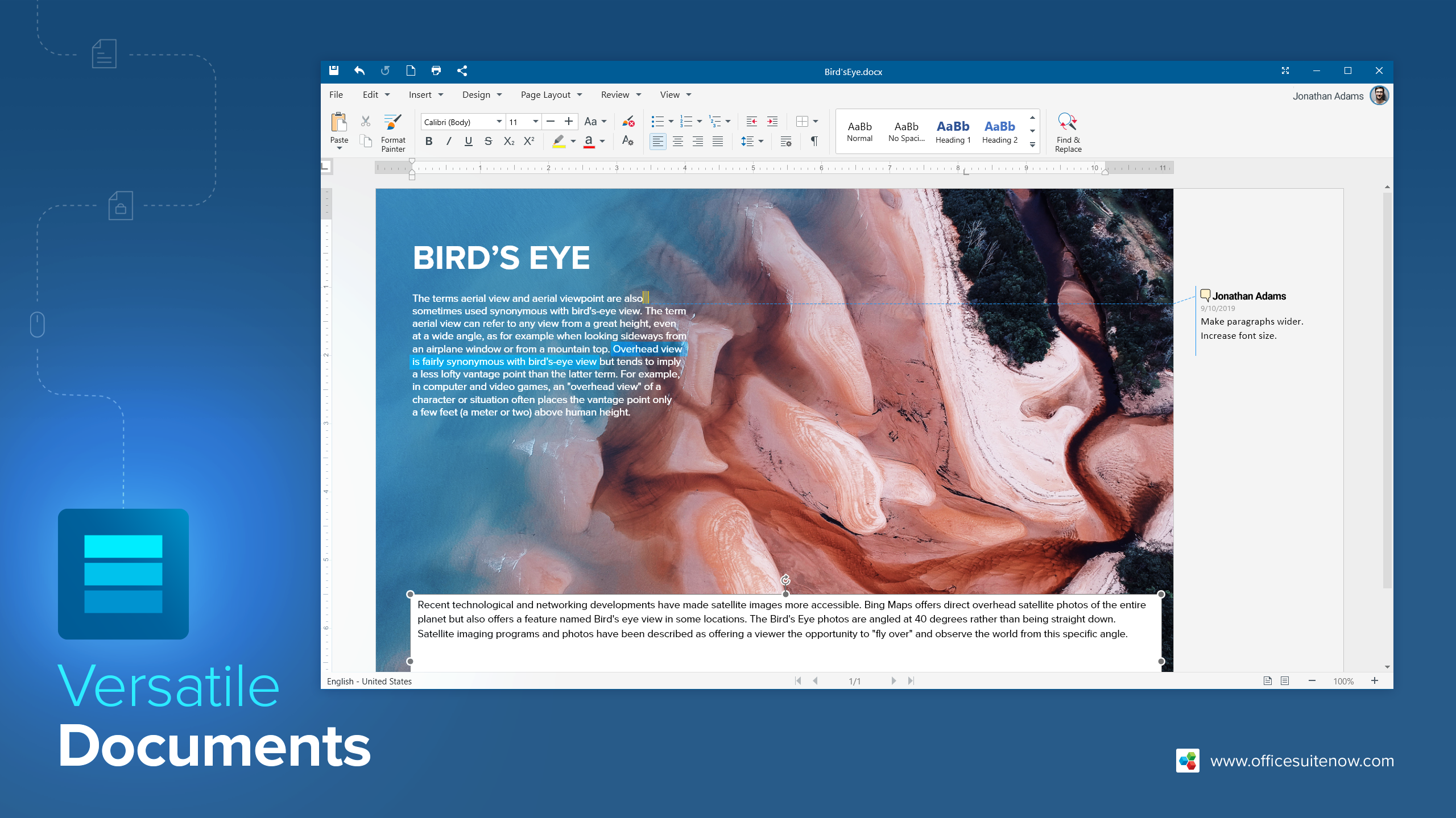 OfficeSuite Sheets
Create powerful and sophisticated spreadsheets, complete with graphs, formulas and great designs.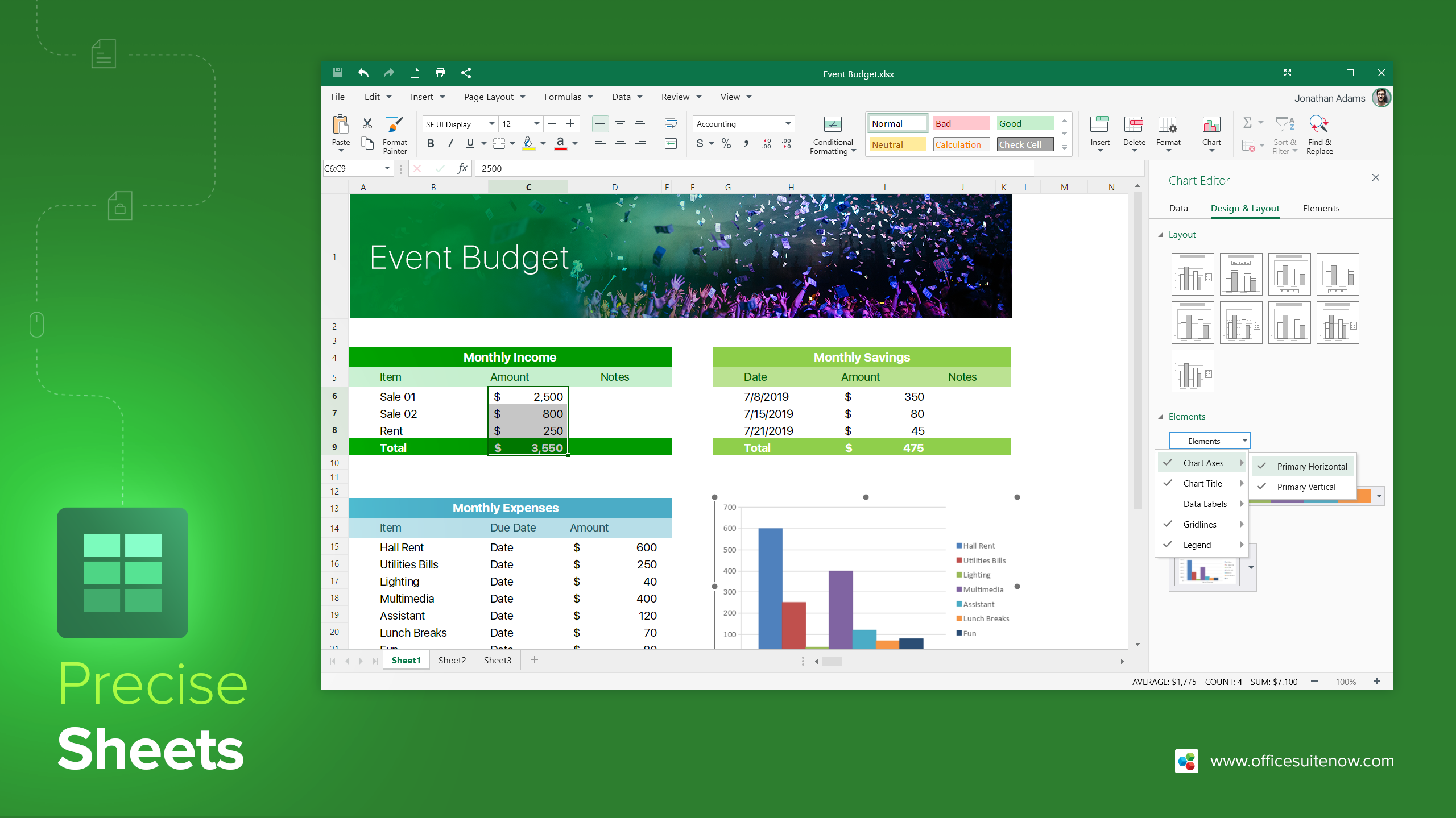 OfficeSuite Slides
Create beautiful presentations that captivate audiences. Powerful transition, animation and design features are also included.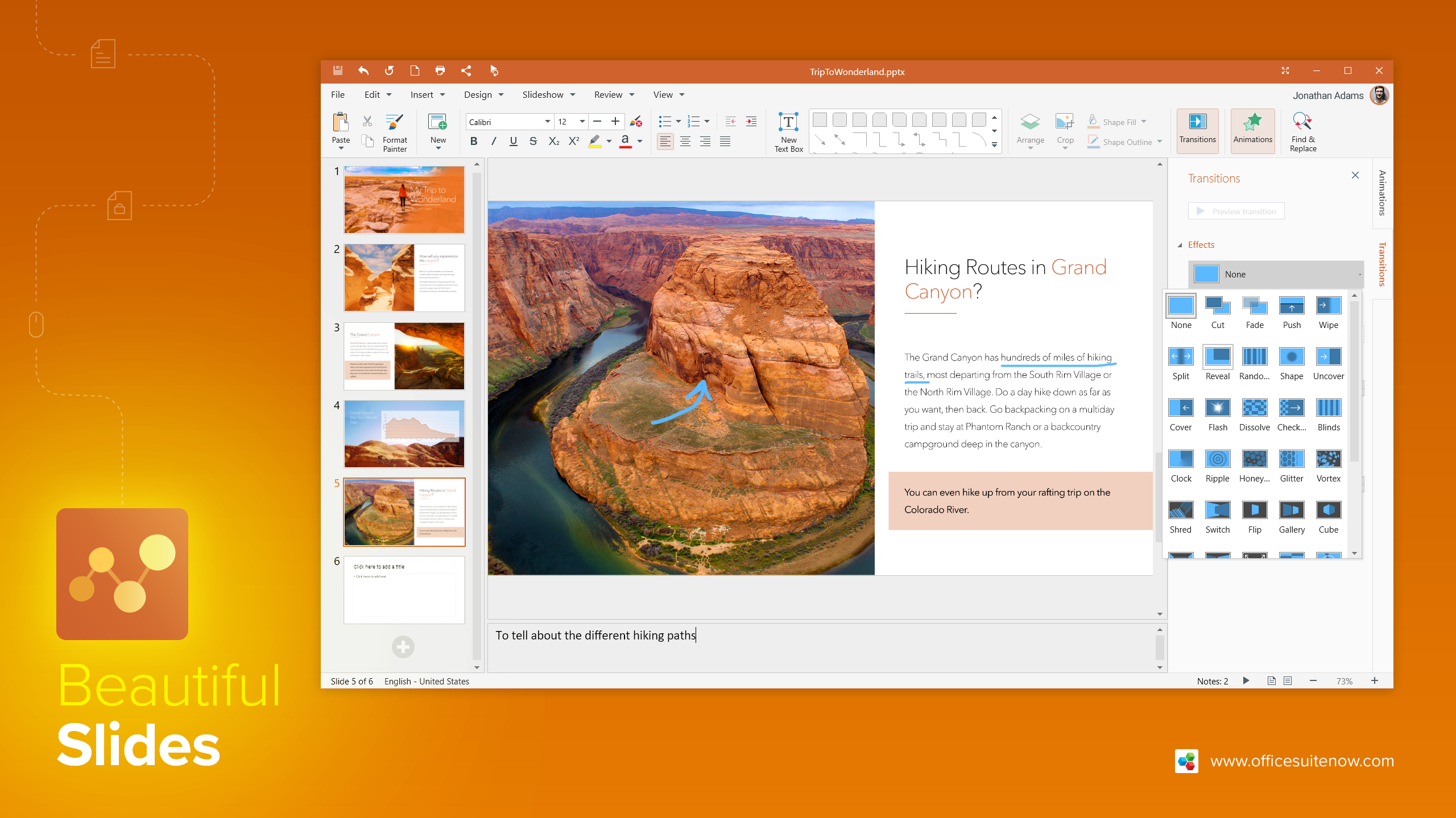 OfficeSuite Mail & Calendar
Free of unnecessary functions, this is an easy to use mail client which includes a calendar. All the necessary features to manage your emails and agenda are available.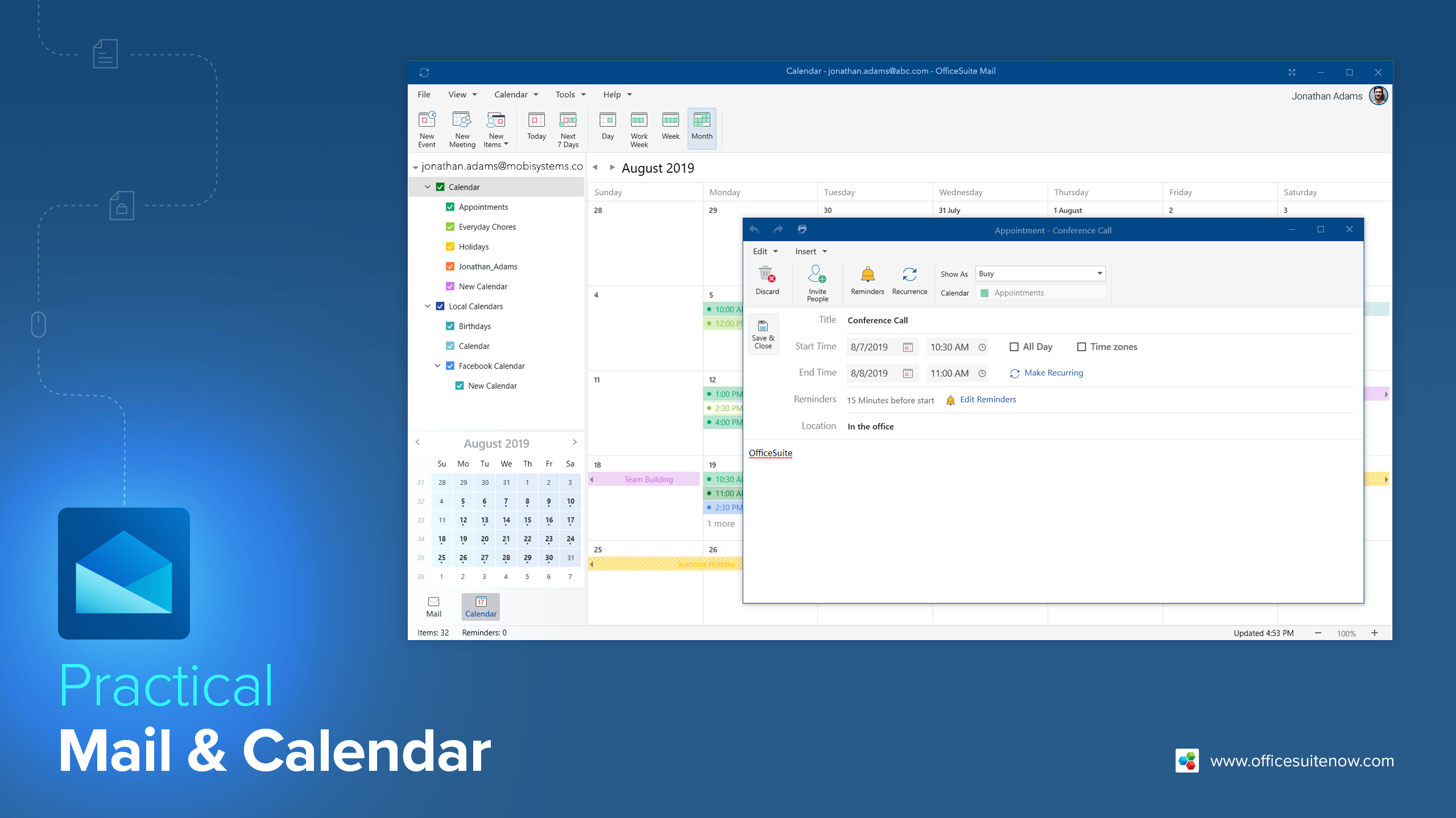 PDF Extra Viewer
Convenient PDF viewer is also included.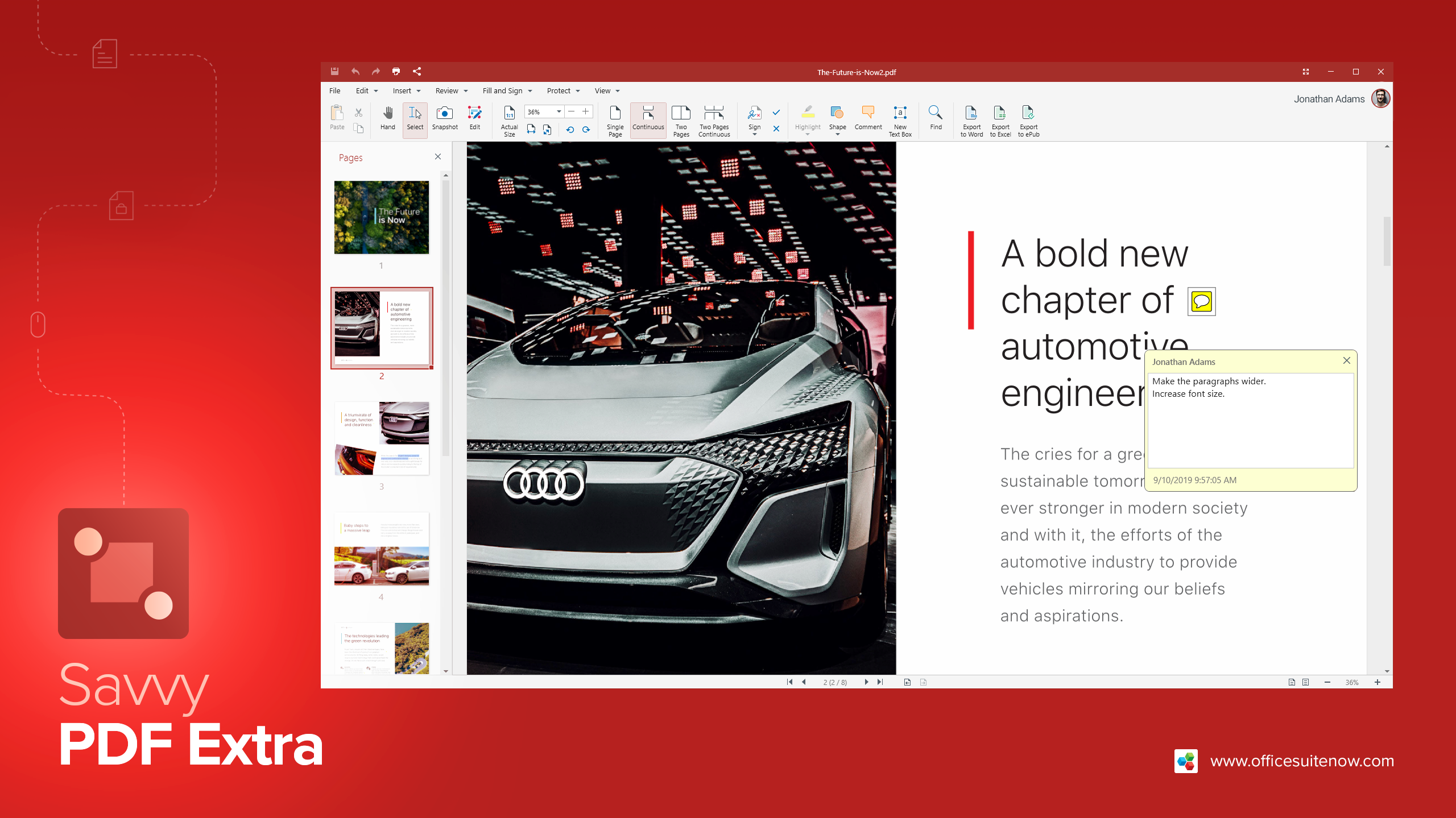 MobiSystems Drive
5GB of Mobisystems cloud storage absolutely free. Files are automatically synchronized between devices on different platforms – Android, iOS & Windows.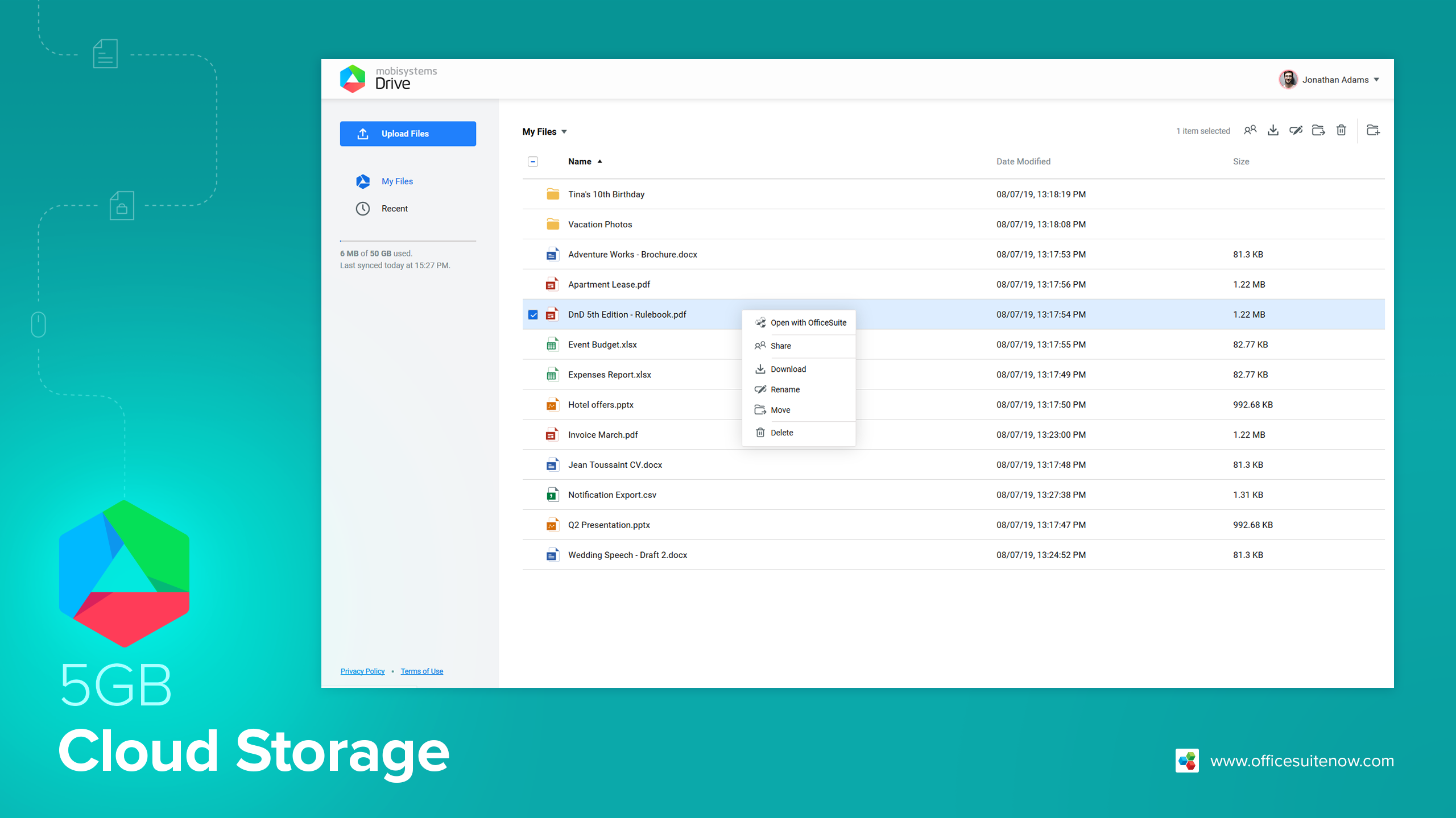 Comparison of Free vs. Premium features
| | | |
| --- | --- | --- |
| | Free Version | Premium |
| Essential functions for creating/editing documents | ✓ | ✓ |
| Exporting Word Excel and PowerPoint files to PDF | × | ✓ |
| Conversion of PDF files to Word, Excel and ePub format | × | ✓ |
| PDF Editing: Page management, text and image changes | × | ✓ |
| Document: Change history, format painter, others | × | ✓ |
| Sheets: filter, subtotal, format setting by criteria, row grouping, others | × | ✓ |
| Slides: Insertion of video and audio files, slide switching, animation, presentation view | × | ✓ |
| Mail: Management of multiple accounts, customization of mail signature | × | ✓ |
| Price | Absolutely free | Starting from $29.99/year |
Learn more about OfficeSuite: https://www.officesuitenow.com
Download OfficeSuite for free: https://www.officesuitenow.com/download/
About Mobisystems
As one of the leaders in the office application and business productivity marketplace, with over 500 million lifetime installs across 195 countries, MobiSystems has been producing professional, top-level products since 2001. Along with OfficeSuite, the company also develops other industry-leading products such as Oxford Dictionary of English, File Commander, AquaMail, Talk & Translate and more.
OfficeSuite is one of the most downloaded apps on Google Play and the Apple App Store. It has been awarded the Google Play Editor's Choice and InfoWorld's Best Office App for Android. It is being used by more than 300 million individual and business users in more than 195 countries.
Mobisystems has its HQ in San Diego, California and is a privately held company established in 2001.
Contact Details

Website: www.mobisystems.com
Email: sales@mobisystems.com
Address: 11772 Sorrento Valley Road, Suite 260
San Diego, CA 92121, USA