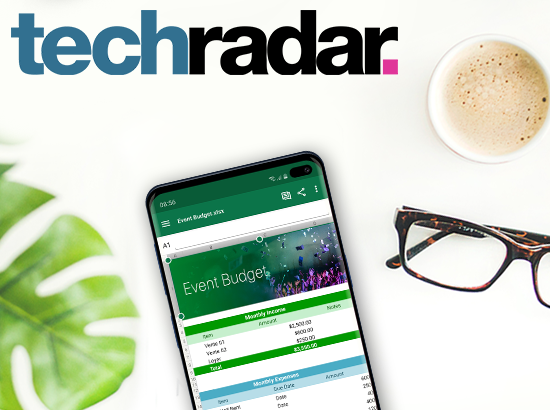 San Diego, CA: MobiSystems' flagship product, OfficeSuite for Android, was featured in TechRadar Pro's list of best productivity apps for 2020. Here's what they had to say:
OfficeSuite was first released as a mobile app in 2004 on Palm OS, where it was mainly read-only until 2009. At this time Sony requested an Android version within a very short time span of 12 weeks. This was achieved and OfficeSuite for Android was born. The product is now a fully featured cross-platform productivity suite.
Although OfficeSuite is free to download, there are in-app purchases from anywhere between $1.49 - $49.99 per item. A Personal use subscriptions costs $29.99 a year, with a Group option for work charged at $49.99 for up to five people. A Business tier charges $3.99 per user per month.
If you purchase the Pro version you won't be forced to make certain in-app purchases (for example, paying for extra fonts), but you can still make purchases if you wish.
This suite is also fully compatible with a large number of file formats such as ODT, PDF, RTF, TXT and CSV. However, the free app is inundated with ads. Further note that you will need to upgrade to the premium version if you want to open certain file types such as ODT.
The OfficeSuite Drive allows you to store up to 5GB of files in the cloud. The new Chats feature helps co-workers to collaborate and swap documents online. The app is fully compatible with all Microsoft documents and boasts support for PDF files with features such as camera scanning and PDF exports.
About TechRadar
Launched in 2008, TechRadar is UK's largest consumer technology news and reviews site. Per data from SimilarWeb It's also one of the 10 most popular technology sites globally with over 73 million readers per month. To check out the rest of their 'Best of 2020' list, click here.
About MobiSystems
As one of the leaders in the office application and business productivity market, with over 500 million lifetime installs across 195 countries, MobiSystems has been producing professional, top-level products since 2001. Along with OfficeSuite, the company also develops other industry-leading products such as File Commander, Talk & Translate, PDF Extra, AquaMail, Oxford Dictionary of English and more.