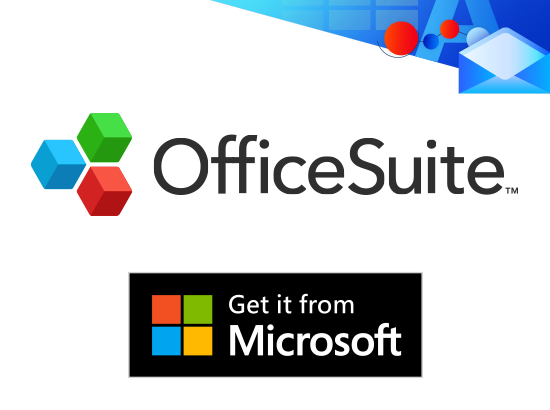 San Diego, CA: OfficeSuite was listed on Microsoft Store, boosting its reach to some 800 million Windows users worldwide. They can now easily download and install the latest version of OfficeSuite, available in 12 languages.
Supporting all popular file formats, OfficeSuite offers powerful modules for editing Documents, Spreadsheets, Presentations and PDF files. The advanced PDF capabilities include editing, conversion from and to other file formats, fillable forms support, signing and enhanced digital security. The office package also features an Email client with rich text formatting and multiple accounts management.
A Free Trial OfficeSuite version is available cross-platform (Windows, iOS and Android) with 5GB of cloud storage on MobiSystems Drive, while Premium accounts enjoy 50GB. With Calendar being the latest major feature in development, users will soon be able to organize meetings and manage their time.