Subscripton
1. Find your MobiDrive widget in the taskbar of your PC device. Click the MobiDrive icon.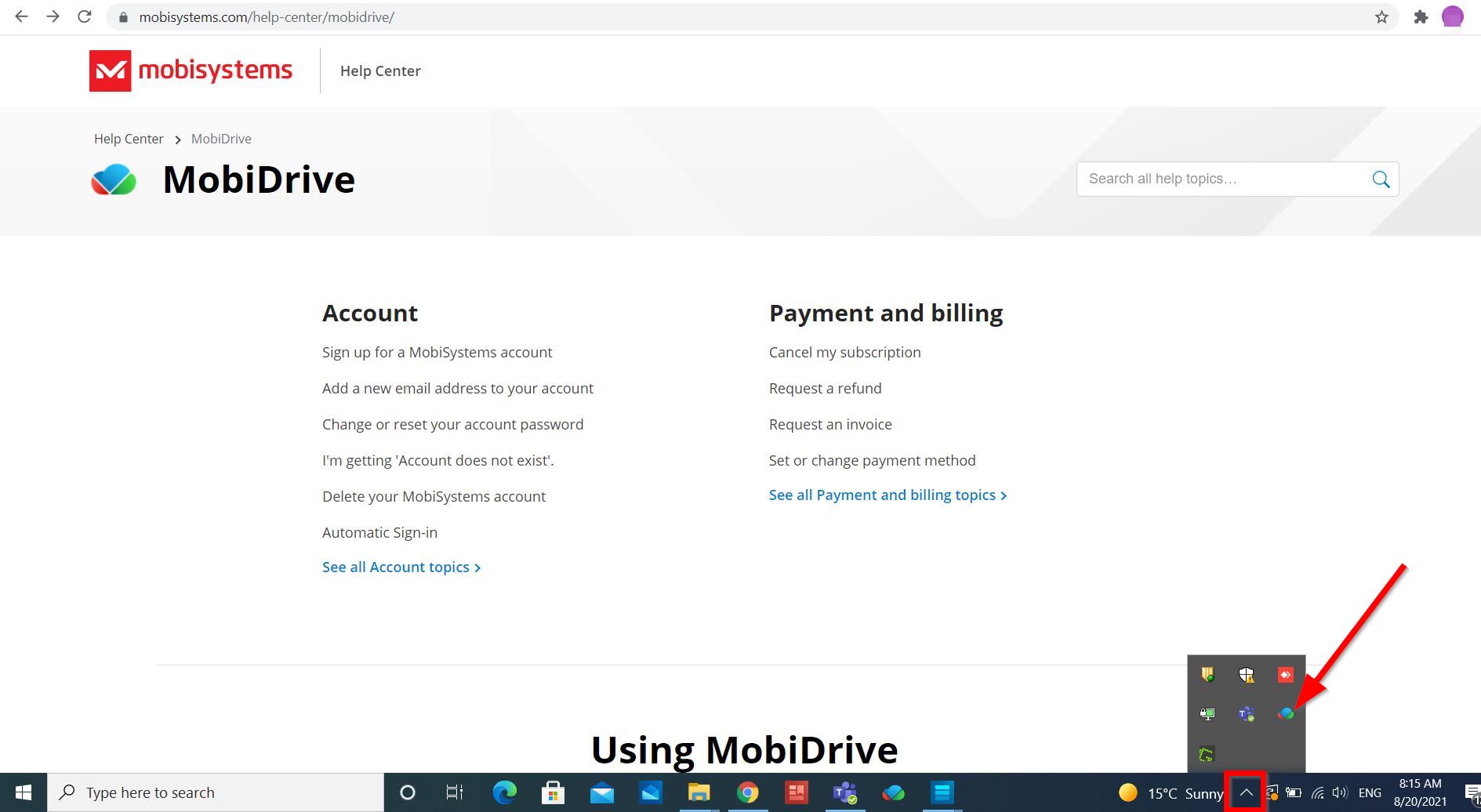 2. Click on your MobiDrive options.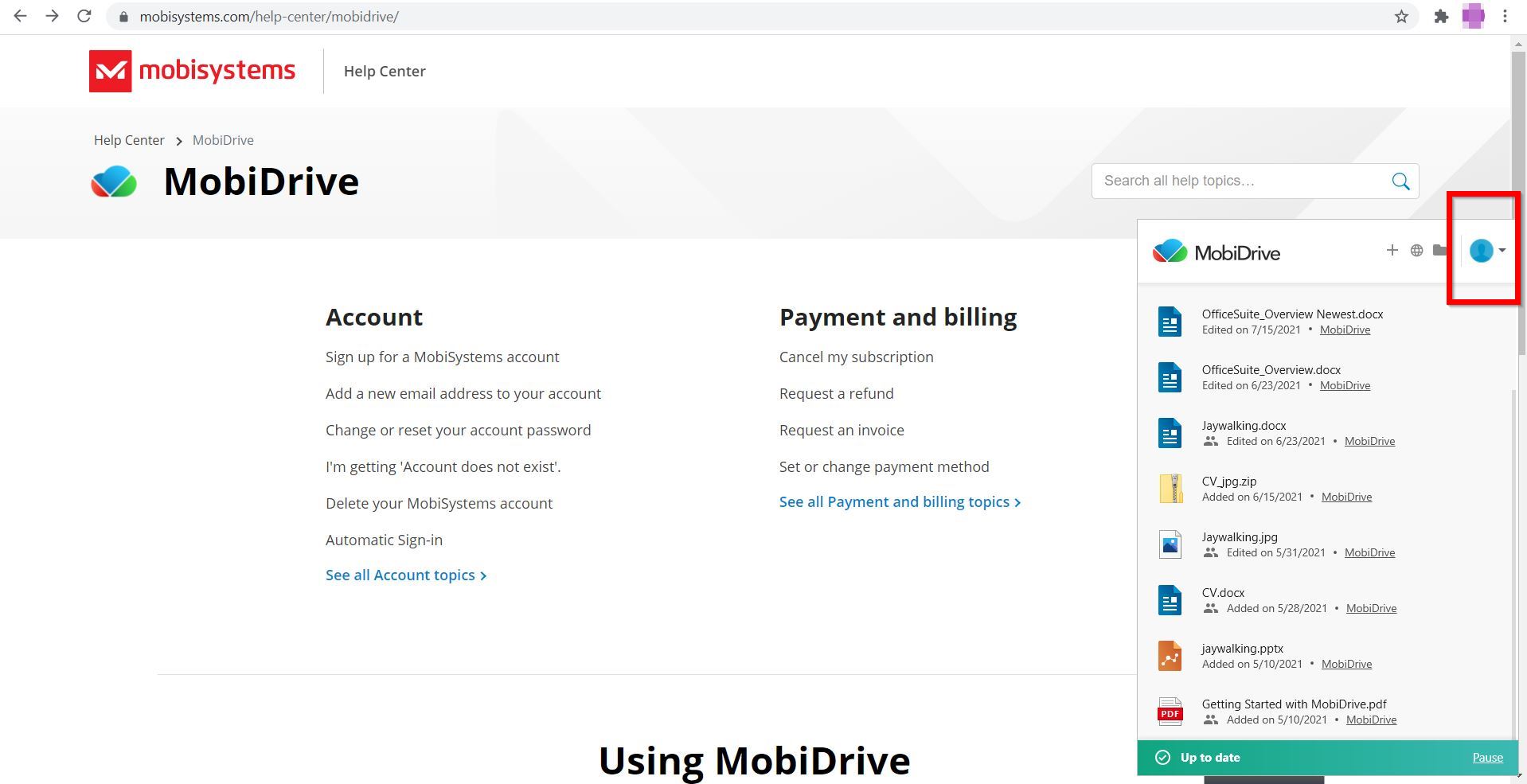 3. Click on your account.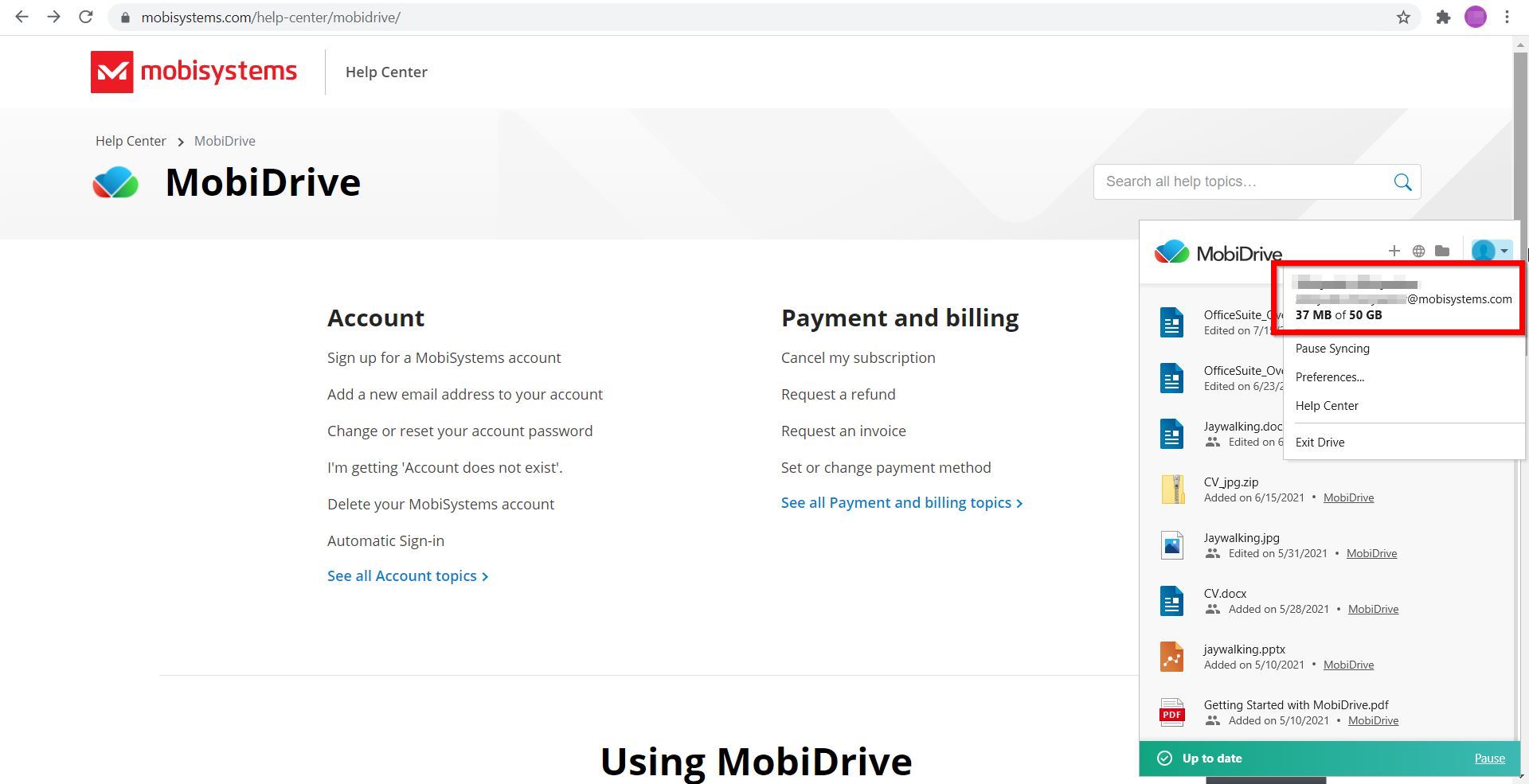 4. Click Account, then click Manage Account.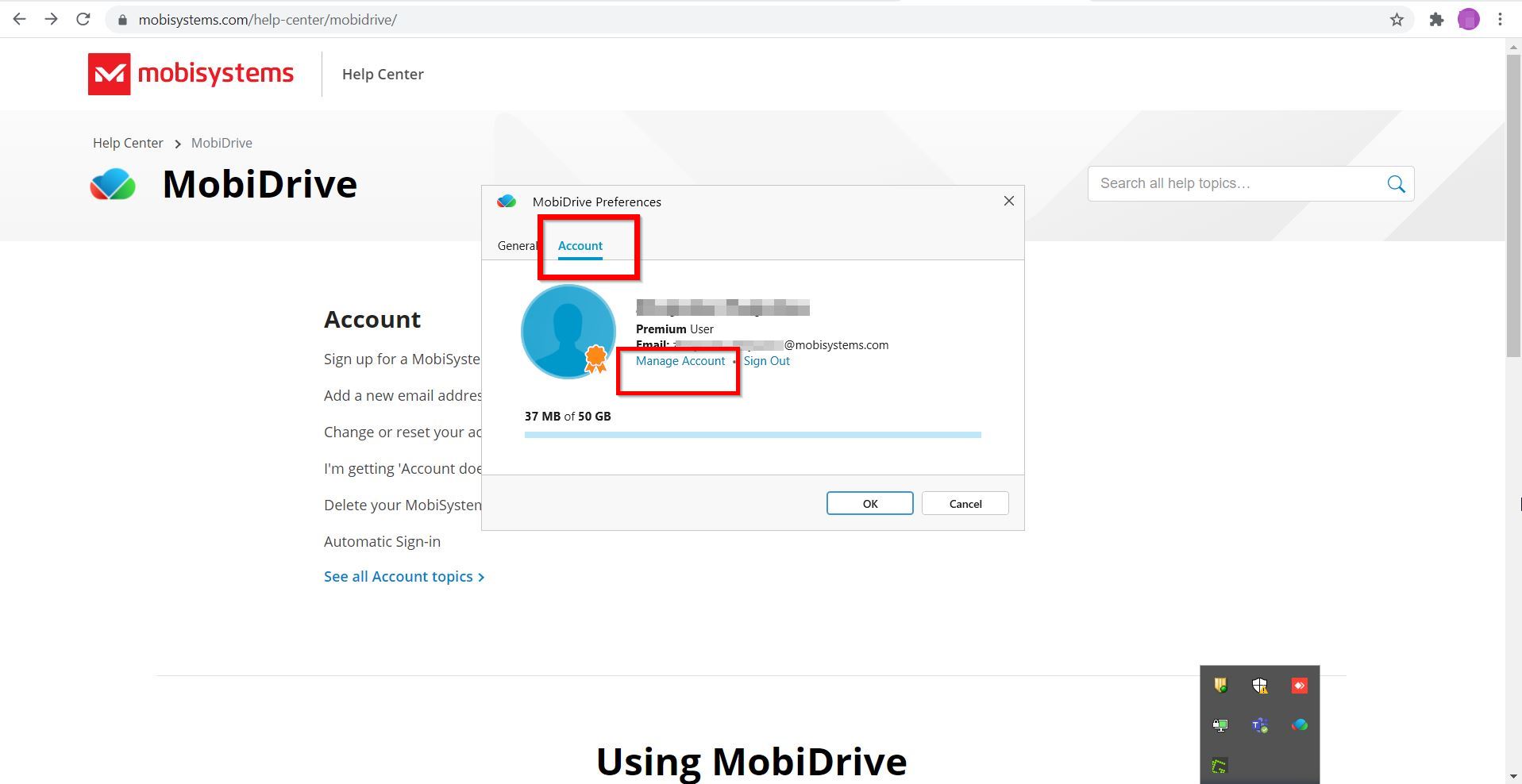 5. Click on the subscription you want to cancel.





6. Click Cancel Subscription.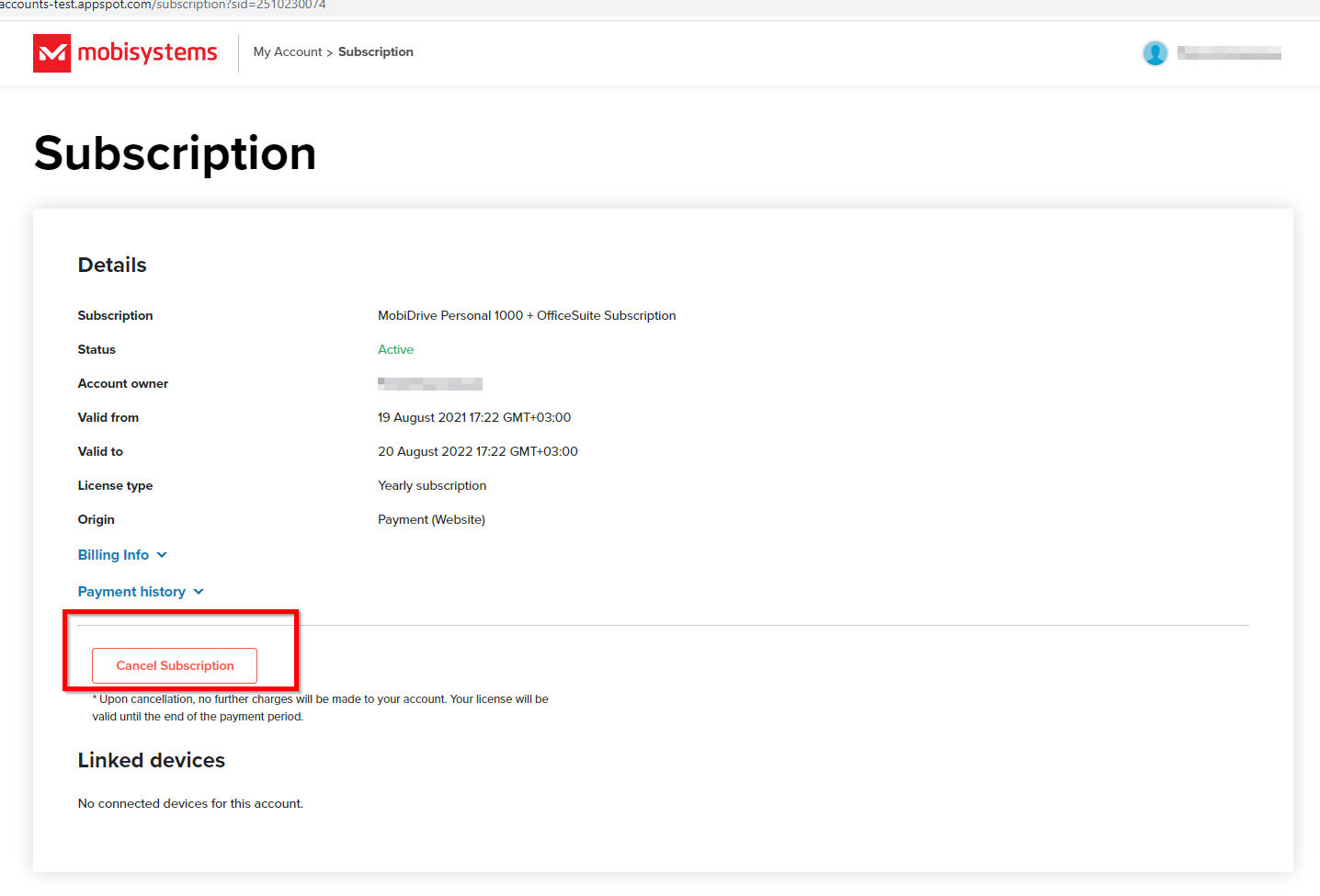 *Have in mind that even when you have canceled your subscription, you will still have premium access to MobiDrive until the end of the billing period.
Did you find this helpful?
1
1