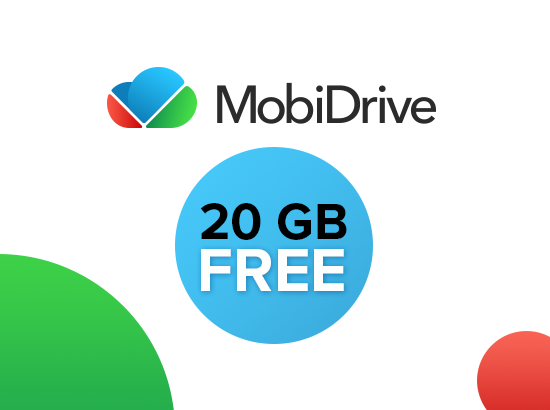 MobiSystems is happy to announce two upcoming changes to MobiDrive that we're sure our users will appreciate.
Starting with the change that will affect the biggest part of our userbase. The free storage available to users just by signing in has been substantially increased to 20GB from the previous 5GB. This change makes MobiDrive the cloud storage service providing an amount of cloud space that isn't bested by any other service out there. This fact, we feel, well illustrates our long-term commitment of establishing a solid foundation and level of trust with our userbase.
Secondly, the maximum storage size available for purchased has been expanded to 2 TB (2000 GB) from the previous 1 TB to ensure even our power users never run out of space to work with.
If you haven't already, check out MobiDrive on any of the platforms you use and claim your free 20 GB storage today.