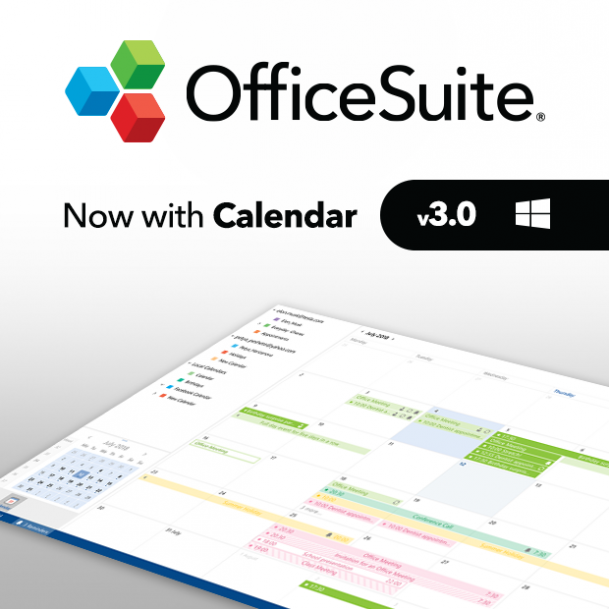 San Diego, CA: The latest update of OfficeSuite for Window PC has just been released. The new version 3.0 is a milestone in the cross-platform`s office pack development, as it introduces a calendar to its Mail module.
Users can now plan their work, schedule meetings, set reminders and be on top of their agenda all the time. Sending invitations for meetings, a feature that has proven to be very handy is now available, as well as attendance tracking ability. Users can now synchronize all their calendars and have them in one place. All the other modules Documents, Sheets, Slides, PDF files have also received updates for improved functionality and better user experience.
The newly integrated calendar transforms OfficeSuite into a fully-fledged office solution, capable of meeting any daily office demand users might have. This, added to MobiSystems Drive cloud service and the advanced PDF editing capabilities, puts OfficeSuite among the most powerful office solutions for Windows PC available today.