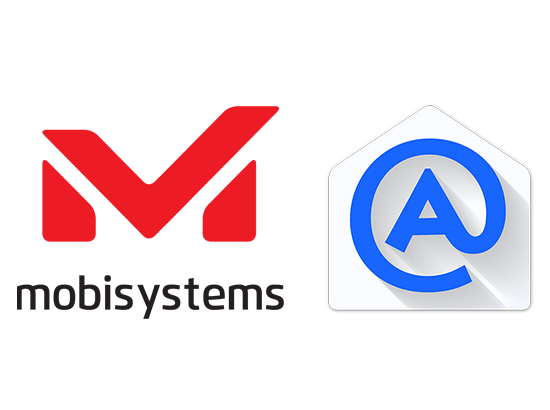 San Diego, November 2016 - MobiSystems is proud to announce that Aqua Mail is joining its family of productivity and business apps.
Together with OfficeSuite, the leading multi-platform document editor, and File Commander, Android's top file manager, Aqua Mail extends the MobiSystems family of apps to develop a more complete ecosystem for business users.
Aqua Mail will add easy automatic setup for popular email providers alongside capable folder and message management to the already robust family of MobiSystems productivity apps. There are plenty of app customization options as well as many other handy features which distinguish it among the top email clients available for mobiles.
"Aqua Mail has been around for a long time and it's always been one of the better email apps." Joe Hindy, The Verge, October 4, 2016
Aqua Mail has gained user recognition as a reliable and easy to use mail client application, with an impressive 4.4 rating score in Google Play and almost 5 million installs.
Availability:
Aqua Mail is available for Android 4.0.3 and higher and can be downloaded on Google Play.
About Aqua Mail:
Aqua Mail is an email app for Internet and Exchange mail that allows automatic setup for popular email providers: Gmail, Yahoo, Hotmail, FastMail, Apple mail services (@me.com / @icloud.com), GMX, AOL, and more. It recognizes mail accounts hosted at Office 365, Exchange, Google Apps, Yahoo BizMail and works flawlessly with many other email services via standard Internet email protocols (IMAP, POP3, SMTP, EWS).
The application uses existing folder structure, synchronizes drafts, sent and deleted messages and backups and restores account settings via Dropbox, OneDrive, Box.com, and Google Drive.
About MobiSystems:
MobiSystems, founded in 2001 and entirely privately held, has been a leading provider of mobile productivity and business apps for over 10 years. As the developer of the award winning mobile app OfficeSuite, MobiSystems serves over 300 million individual and enterprise users in 205 countries. It is a Google Play Editor's Choice, and the top app in the business category with over 750,000 reviews. OfficeSuite is also PC Magazine's Editor's Choice, InfoWorld's Best Office App for Android, and Lifehacker's Best Android Office Suite.