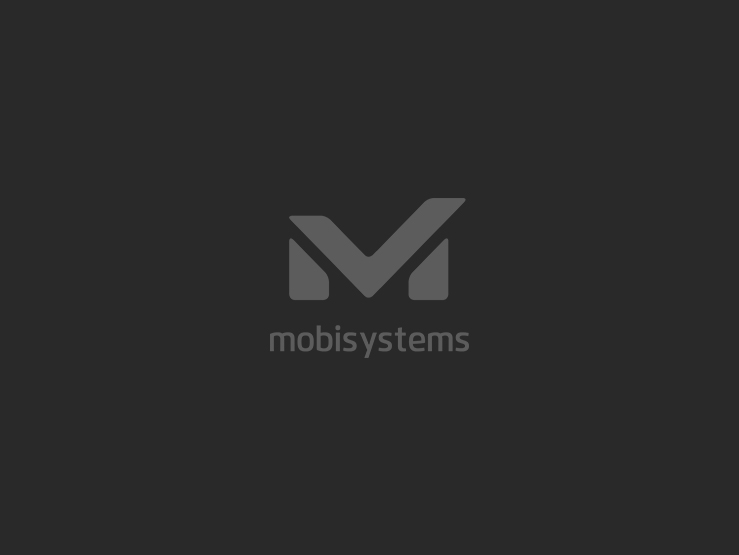 LOCATION BASED TRAVEL CONTENT BY DORLING KINDERSLEY PUBLISHED BY MOBILE SYSTEMS


28 February, 2008 - Mobile Systems and Dorling Kindersley (DK) have today jointly announced the launch of Dorling Kindersley Mobile Travel Guides.

Mobile Systems, a global provider of mobile digital reference and productivity software, are to reproduce popular DK Eyewitness Top 10 Travel Guides for mobile phones and handheld devices.
The first 10 titles will include perennial travel favourites: Barcelona, London, Paris, Rome, New York, Amsterdam, Las Vegas, Prague, Madrid and Vienna
The first platforms for the Dorling Kindersley Mobile Travel Guides product by Mobile Systems will be the Symbiasn S60 and Windows Mobile Pocket PC and SmartPhone, and the product will also shortly be available for BlackBerry, UIQ, Palm OS and Java.
Mobile Systems Head of Business Development, Elitza Bratkova, described the agreement as "a great opportunity for Mobile Systems to bring consumers the type of valuable content that is only available from DK Travel. We're very proud to bring DK Travel content to mobile device users. With this new product line we will we answer the growing demand for location-based mobile travel applications, and we will deliver the type of reliable content only a proven global publisher like DK can provide."
Liz Statham, Marketing & PR Director for DK Travel, said: "Travel is constantly on the move and today's traveller wants to be able to access travel information however and wherever they want. We are delighted that trusted DK Travel content will now be available to millions of mobile phone users, many of whom may already be loyal DK book buyers."
PRICES AND AVAILABILITY
The mobile DK Top 10 Travel Guides have been first released for Symbian S60 and Windows Mobile. The software is available for a 2 day free trial. The commercial version of the software can be purchased from Mobile Systems web store at www.mobisystems.com and other online software channels as Handango.com, Mobile2Day.de and Nokia Software Market. Versions of the DK Eyewitness Top 10 Travel Guides for BlackBerry, UIQ, Palm OS and Java will be soon be released.
THE DK EYEWITNESS TOP 10 TRAVEL GUIDES


DK Eyewitness Top 10 Travel Guides feature the best things to see, do, taste, buy and more, in cities and regions across the globe. Compact, pocket-sized guides, perfect for time-strapped travellers, Top 10s tell you exactly what you need to know, with essential information from local experts and maps to help you discover the best of a destination. With a handy pull-out map and guide, DK Top 10s are your guide to the best of everything. Visit www.traveldk.com for more information.
ABOUT DORLING KINDERSLEY
Launched in 1993, Dorling Kindersley (DK) Travel are the guides that show you what others only tell you. Fifteen years since the first DK Eyewitness Travel Guide was published, the award-winning series has grown to include over 100 guides and has been praised for its detailed illustrations, 3D maps and sumptuous photography. The hugely popular DK Top 10 series also continues to grow with more than 60 titles, and an accompanying free pull-out map and guide. Making destinations come to life and showing you exactly what you need to know, DK continue to pave the way with their award winning website www.traveldk.com where you can create your own personalised travel guide with trusted Top 10 content. With DK your holiday starts the moment you open your guidebook.
ABOUT MOBILE SYSTEMS
Mobile Systems is a global leader in the development and distribution of mobile media, focused on creating and delivering consumer-friendly access to the best reference, and information content cross-platform, including BlackBerry®, Symbian S60 and UIQ, Windows Mobile® Palm® and Java mobile phones and wireless handhelds. Mobile Systems products, including the award-winning OfficeSuite and the popular mobile dictionary format, MSDict, transform ordinary handsets into powerful business and entertainment tools. The company manages distribution partnerships around the world with device manufacturers and operators. These partnerships, along with its distribution relationships with Oxford University Press, Harper Collins, Cambridge University Press, Ernst Klett Sprachen GmbH and Duden Neue Medien, play a large part in the company's growth and success.
More information available at www.mobisystems.com.
MEDIA CONTACTS:
Mobile Systems o Elitza Bratkova o elitza.bratkova@mobisystems.com
DK Travel o Anna Paynton, Publicity Manager o anna.paynton@uk.dk.com o 020 7010 3701