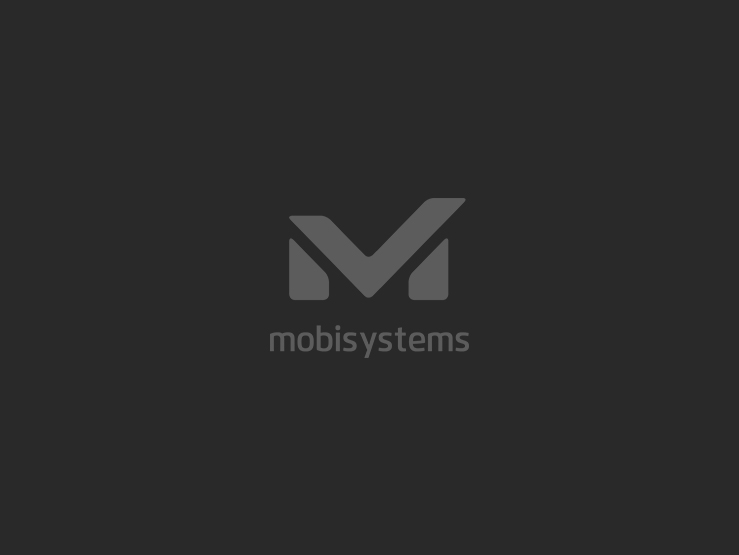 | | |
| --- | --- |
| San Diego, CA - Oct 1, 2012 - Mobile Systems, Inc., the global leader in mobile office productivity solutions, today announced a partnership with Amazon, an advanced electronic provider and leading online retailer. Under the terms of the agreement, OfficeSuite Viewer is the mobile office application embedded on the new Kindle Fire HD tablets and the renewed Kindle Fire 7" multimedia Android devices. | |
OfficeSuite provides feature-rich viewing and editing capabilities of Microsoft® Word, Excel and PowerPoint files and attachments, and viewing of PDF files. Offering a robust user experience with a single-screen view on tablets, users can intuitively manage and manipulate documents within the app's File Explorer. OfficeSuite provides essential utilities for mobile professionals and individual users, delivering powerful set of advanced features, such as page layout editing, spell-check, insert/rotate images, formula builders, printing and the ability to create new presentations, all within one easy-to-use application. OfficeSuite is available in two separate versions -Viewer and Professional depending on the use needs.
"We are excited to enter in this agreement and to offer OfficeSuite Viewer to the Kindle Android Range device users," said Steve Gogov, VP of sales and business development at Mobile Systems. "OfficeSuite Viewer and Professional will also be available on Amazon App Store allowing Kindle tablet owners easily to update to the latest software version or to upgrade to the editor Professional version".
About Mobile Systems and OfficeSuite
Mobile Systems delivers high quality, innovative mobile office software and solutions and a range of over 800 mobile dictionary apps cross-platform by publishers as Oxford University Press, Cambridge University Press, Collins and McGraw-Hill. Mobile Systems' flagship, award-winning software OfficeSuite allows mobile professionals to view, edit and create Microsoft® Word, Excel and PowerPoint documents on their mobile device. Through the software's seamless integration with the cloud, it enables simple, anytime, anywhere access to important content. Installed on over 80 million devices in more than 70 countries and with additional channel user base of over 15 million, OfficeSuite Viewer is a worldwide leader in mobile office solutions.
Customers can follow the company on http://www.facebook.com/MobiSystems.
About Amazon
Amazon.com, Inc. (NASDAQ: AMZN), a Fortune 500 company based in Seattle, opened on the World Wide Web in July 1995 and today offers Earth's Biggest Selection. Amazon.com, Inc. seeks to be Earth's most customer-centric company, where customers can find and discover anything they might want to buy online, and endeavors to offer its customers the lowest possible prices. Amazon.com and other sellers offer millions of unique new, refurbished and used items in categories such as Books; Movies, Music & Games; Digital Downloads; Electronics & Computers; Home & Garden; Toys, Kids & Baby; Grocery; Apparel, Shoes & Jewelry; Health & Beauty; Sports & Outdoors; and Tools, Auto & Industrial. Amazon Web Services provides Amazon's developer customers with access to in-the-cloud infrastructure services based on Amazon's own back-end technology platform, which developers can use to enable virtually any type of business. The new latest generation Kindle is the lightest, most compact Kindle ever and features the same 6-inch, most advanced electronic ink display that reads like real paper even in bright sunlight. Kindle Touch is a new addition to the Kindle family with an easy-to-use touch screen that makes it easier than ever to turn pages, search, shop, and take notes - still with all the benefits of the most advanced electronic ink display. Kindle Touch 3G is the top of the line e-reader and offers the same new design and features of Kindle Touch, with the unparalleled added convenience of free 3G. Kindle Fire is the Kindle for movies, TV shows, music, books, magazines, apps, games and web browsing with all the content, free storage in the Amazon Cloud, Whispersync, Amazon Silk (Amazon's new revolutionary cloud-accelerated web browser), vibrant color touch screen, and powerful dual-core processor.
Amazon and its affiliates operate websites, including http://www.amazon.com, http://www.amazon.co.uk, http://www.amazon.de, http://www.amazon.co.jp, http://www.amazon.fr, http://www.amazon.ca, http://www.amazon.cn, http://www.amazon.it, and http://www.amazon.es.