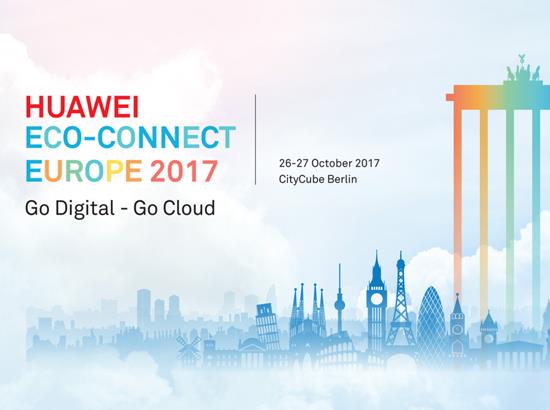 MobiSystems Inc., a Huawei partner, today announced that it is participating in HUAWEI ECO-CONNECT EUROPE 2017, October 26-27 in Berlin.
As a major mobile application developer, MobiSystems is proud to attend the event. Already one of the world leaders in the office application and business productivity marketplace, the company hopes to build a strong, long-lasting relationship with Huawei and expand on its over 300 million lifetime installs across 195 countries.
MobiSystems Inc. plans to offer its line of most popular apps on the Huawei App Market, including OfficeSuite, File Commander – File Manager/Explorer, Universal Book Reader, and several of its Oxford Dictionaries, to name a few.
OfficeSuite is MobiSystems' flagship award-winning product, consistently ranked among the most downloaded business apps. It has received top accolades from Google, PC Magazine, InfoWorld and Lifehacker and has been downloaded more than 100 million times in over 190 countries. A complete mobile office package, OfficeSuite lets you easily view, edit, and create Word, Excel, and PowerPoint documents, and perform advanced PDF operations. Complete with our integrated file manager, this is the most feature-rich mobile office solution available on Android.
"Growing and building on our partnership with Huawei will undoubtedly allow us to reach millions of additional users who can benefit from our range of business productivity applications. This cooperation with Huawei brings up a huge potential market to expand in to" said Mrs. Bratkova, MobiSystems' Director of Business Development.
About MobiSystems
MobiSystems has been producing professional, top-level products since 2001. Along with OfficeSuite, the most popular business app on Google Play, the company also develops other industry-leading product such as File Commander - File Manager, Universal Book Reader and Aqua Mail to name a few.
Additional company information can be found on: http://www.mobisystems.com
HUAWEI ECO-CONNECT EUROPE 2017, Huawei's flagship event in Europe, will be held at the City Cube, Berlin from October 26-27, under the motto Go Digital, Go Cloud. This leading ICT event is a Europe-wide platform created by Huawei bringing together key opinion leaders from industry, science, economy and society, partners, customers and citizens to exchange ideas, gain inspiration and explore together how to shape our digital future and realize new growth through digitization. For more information, please visit:
http://www.huaweiconnecteurope.com/