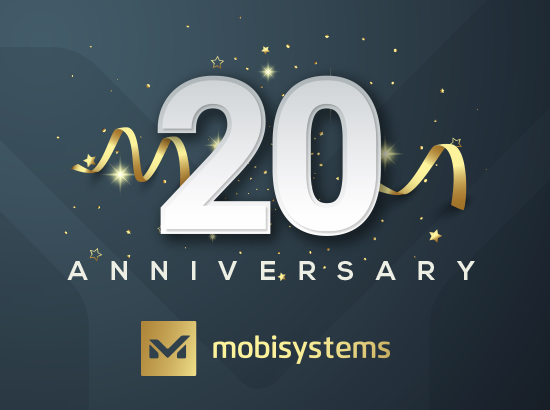 April 1, 2021 - Today is MobiSystems's birthday and everyone in the company is very proud and excited to reach its momentous 20-year anniversary.
Founded in San Diego in 2001 as a two-man operation, MobiSystems is now one of the world's leading developers of business and productivity apps with over 170 staff, a diverse catalogue of apps and a long list of awards. Here's a moment to extend our gratitude to those who helped us along the way.
A sincere thank you to our business partners and employees, for their continued support and contribution to the growth of the company and its products. A very special expression of gratitude and appreciation also goes out to our users across the world. Thank you for believing in the merits of our products and for supporting us in creating our success story.
While face-to-face celebrations are currently not possible, it doesn't stop us from celebrating our anniversary together online. Stay tuned for more news about other commemorative initiatives planned throughout the year.