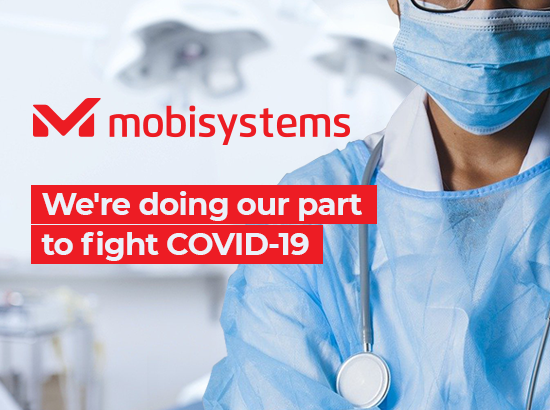 Sofia, Bulgaria - Software developer MobiSystems has donated 100 000 BGN to Aleksandrovska University Hospital in Sofia, Bulgaria. The sum will be used for the purchase of transport respirators and essential medical supplies in the fight against COVID-19. The donation is part of the company's efforts to mitigate the effects of the pandemic amid a widespread shortage of potentially lifesaving equipment in Bulgaria.
"From everyone here in MobiSystems, I'd like to extend my sincere gratitude and empathy to all medical workers selflessly taking care of COVID-19 patients. We hope our donation will encourage other organizations to express solidarity to their noble efforts" said Stanislav Minchev, CEO and co-owner of the company.
MobiSystems' entire staff has been working from home for weeks now and the company urges everyone to follow suit. It's crucial to follow all government guidelines stringently and stay home.
We believe that self-isolation is the best way for us to unite and defeat this.
About MobiSystems Inc:
MobiSystems is one of the market leaders for office and business productivity applications with over 300 million installations in 195 countries. The company's flagship product is OfficeSuite, a multi-platform office pack featuring modules for Documents, Sheets, Slides, PDF and Mail. Built from the ground up for remote work, OfficeSuite gives you all tools necessary to get tasks done from home.
MobiSystems is giving away free 3-month OfficeSuite Personal licenses in an effort to support SMEs and education centers everywhere.
Learn how to get your free Personal license at https://www.officesuite.com/bg/workfromhome