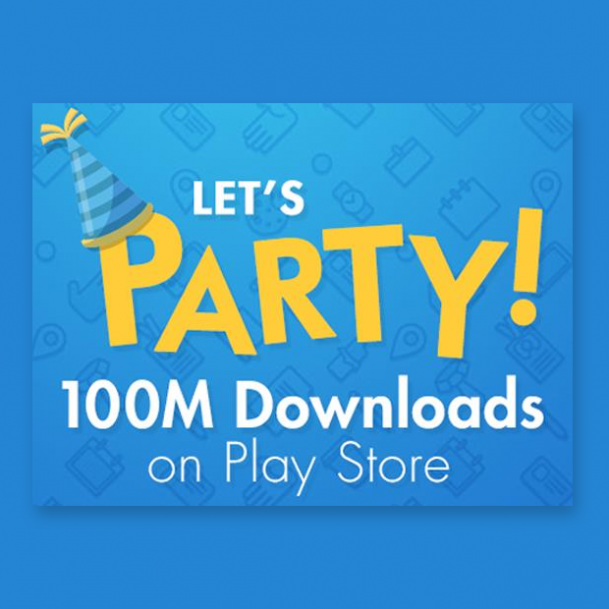 San Diego, CA: MobiSystems Inc. is proud to announce that File Commander has passed the 100 million user downloads mark. The application becomes the second product developed by MobiSystems to reach the milestone, after its flagship OfficeSuite reached and eclipsed it in 2016.
First launched in November of 2012, File Commander is a feature-rich, powerful file manager that allows users to handle any file on their Android device or cloud storage via a clean and intuitive interface. It allows for separate handling of libraries of pictures, music, videos, documents, as well as to rename, delete, move, zip, convert and send files with just a few taps.
The extensive list of features also includes a Secure Mode to encrypt sensitive data; Recycle Bin to delete and restore files; access to Hidden files and folders for those who want to get the most of their device performance; and a File Conversion tool which allows for an easy conversion of files into one of more than 1200 different formats.
About MobiSystems
As one of the leaders in the office application and business productivity marketplace, with over 300 million lifetime installs across 195 countries, MobiSystems has been producing professional, top-level products since 2001. Along with OfficeSuite, the company also develops other industry-leading product such as File Commander File Manager, Universal Book Reader and AquaMail to name a few.
Availability
For more information on File Commander and its features, please visit the product page in the Google Play Store.
Company information as well as MobiSystems' own Store can be found on: http://www.mobisystems.com