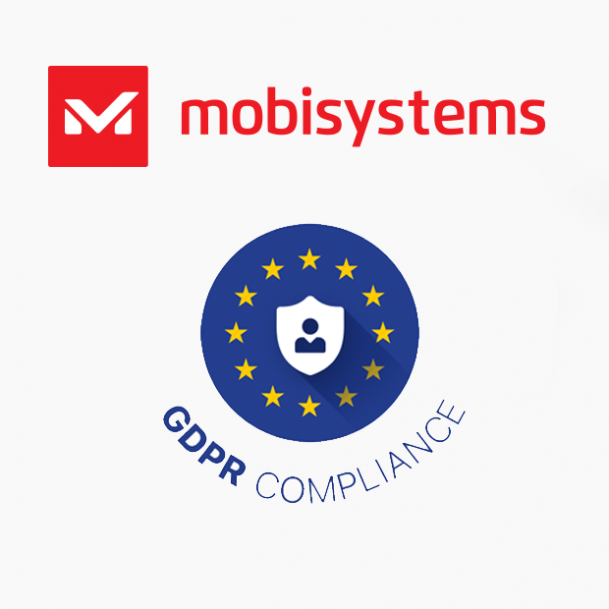 San Diego, CA:
MobiSystems Inc. has updated its
Privacy Policy
and
Terms of Use
complying with the EU's new General Data Protection Regulation (GDPR), which enhances the existing framework for companies that process the personal data of EU-based residents. It comes into effect on May 25, 2018, bringing with it a host of new obligations for those companies, and new privacy rights for their end users.
We encourage our users to review the Privacy Policy changes regarding Personal Data, collected by our websites and software. You will find detailed Information on how users` data is being used, stored and how to ask about your Personal data or to request it to be deleted.
Owners of OfficeSuite or File Commander accounts who use some extra features as OfficeSuite Drive cloud, chats, subscriptions and settings synchronization are also subject to the updated
Account Privacy Policy
.
We believe that GDPR complements our existing data protection policies and processes, giving us a solid foundation and helping us maintain a strong commitment to data privacy. Being ready for GDPR is important to us and we welcome this opportunity to help our users understand what we're doing to comply. For users interested in learning how we are adopting these principles, please contact us by email at privacy@mobisystems.com.
About MobiSystems
As one of the leaders in the office application and business productivity marketplace, with over 300 million lifetime installs across 195 countries, MobiSystems has been producing professional, top-level products since 2001. Along with OfficeSuite, the company also develops other industry-leading product such as File Commander File Manager, Universal Book Reader and AquaMail to name a few.