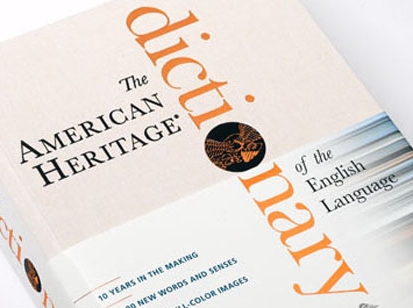 SAN DIEGO, July 2016 - The leading mobile app developer and publisher MobiSystems, together with Houghton Mifflin Harcourt, are proud to present the American Heritage® English Dictionary and Roget's Thesaurus for Android and iPhone/iPad devices.
The dictionary mobile app is based on the latest Fifth Edition of the American Heritage® Dictionary of the English Language and brings immediate language reference to mobile users on the go. The landmark Fifth Edition contains 10,000 new words and senses, over 4,000 new full-color images, and comprehensive, up-to-date guidance on usage from the celebrated American Heritage® Usage Panel.
To provide even greater value to the users this mobile app includes the American Heritage® Roget's Thesaurus, which covers a wide range of synonyms, ranging from mainstream vocabulary to the colorful alternatives that make English such a rich and versatile language, completed with thousands of slang, informal, and regional words to broaden the coverage even further.
Availability:
American Heritage Dictionary is available as a freemium app for Android and iOS and brings the full dictionary database of immediate use free of charge completed with MobiSystems' advanced search and language tools.
A Premium in-app-purchase supplies the American Heritage® Roget's Thesaurus with thousands of synonyms and related words to boost the user's vocabulary and writing. The Premium app also includes offline dictionary and audio pronunciations.
The American Heritage Dictionary is available for:
iOS on Apple App Store - Free | Plus | Dictionary and Thesaurus

Android on Google Play - Free | Plus

About Houghton Mifflin Harcourt:
As a global learning company, HMH specializes in pre-K–12 education content, services and cutting edge technology solutions for today's changing landscape. HMH creates engaging, dynamic and effective educational content and experiences from early childhood to K-12 and beyond the classroom, serving more than 50 million students in more than 150 countries. Available through multiple media, Houghton's content meets the needs of students, teachers, parents and lifelong learners, no matter where and how they learn.
About MobiSystems:
MobiSystems, founded in 2001 and entirely privately held, has been a leading provider of mobile productivity and business apps for over 10 years. As the developer of the award winning mobile app OfficeSuite, MobiSystems serves over 200 million individual and enterprise users in 205 countries. It is a Google Play Editor's Choice, and the top app in the business category with over 350,000 reviews. OfficeSuite is also PC Magazine's Editor's Choice and InfoWorld's Best Office App for Android.