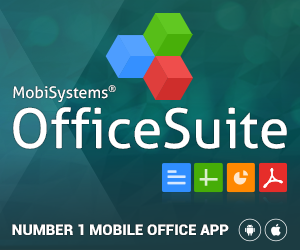 We are excited to announce that we have been featured on the The Next Web -
"Thanks to apps like OfficeSuite Professional by MobiSystems, we can do everything we'd normally need a PC for, on the go. Available on Android and iOS devices, the app features a word processor, a spreadsheet creator, a presentation tool, and even a PDF viewer and converter."
With a full review explaining the best features of the OfficeSuite 8 and how it stands out of the crowd, the article is a very good place to find information about our product.
You can read the full version
here
.
Or should you decide, you can head towards the product page immediately -
OfficeSuite 8 Professional
.