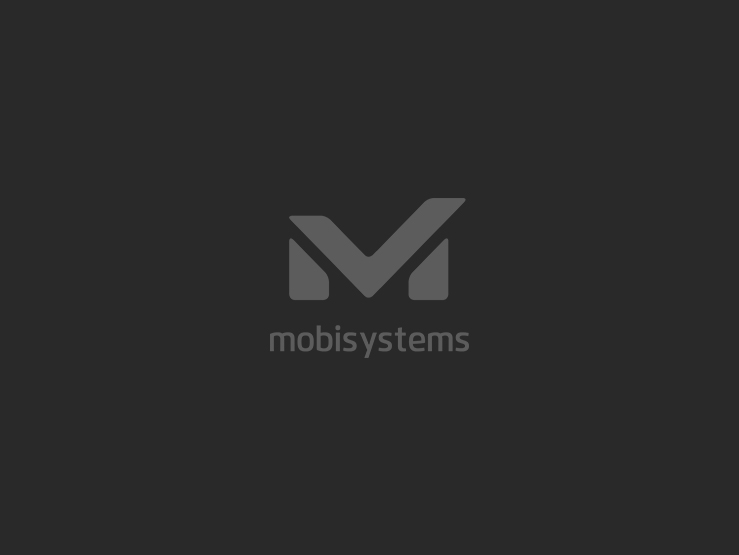 San Diego, CA - Oct 30, 2012 - Mobile Systems, Inc., a leading provider of mobile document and productivity software, today announced that OfficeSuite Viewer will be preloaded on the new Nook HD and Nook HD+ tablets by Barnes & Noble. The agreement between the two companies covers the full range of future Nook devices. OfficeSuite will complement the new eBook and entertainment Nook devices by adding office documents and attachments viewing.

OfficeSuite provides feature-rich viewing and editing capabilities of Microsoft® Word, Excel and PowerPoint files and attachments, and viewing of PDF files. Offering a robust user experience with a single-screen view on tablets, users can intuitively manage and manipulate documents within the app's File Explorer. OfficeSuite provides essential utilities for mobile professionals and individual users, delivering powerful set of advanced features, such as page layout editing, spell-check, insert/rotate images, formula builders, printing and the ability to create new presentations, all within one easy-to-use application. OfficeSuite is available in two separate versions -Viewer and Professional depending on the use needs.
The super-fast and lightweight 7-inch NOOK HD and 9-inch NOOK HD+ feature must-see displays for superior reading and entertainment and an instantly personalised tablet experience. In fact, NOOK HD boasts the world's highest-resolution ever on a 7-inch tablet and NOOK HD+ rivals the industry-leading tablet's display. Starting at the low prices of £159 for NOOK HD and £229 for NOOK HD+ - nearly half the cost of the leading large-format tablet - both products deliver an amazing value for customers, with no annoying ads. With more than 2.5 million books, a large selection of magazines and apps, as well as NOOK Video™ content coming this holiday, NOOK HD and NOOK HD+ offer virtually endless reading, productivity and entertainment at customers' fingertips.
About Mobile Systems and OfficeSuite
Mobile Systems delivers high quality, innovative mobile office software and solutions and a range of over 800 mobile dictionary apps cross-platform by publishers as Oxford University Press, Cambridge University Press, Collins and McGraw-Hill. Mobile Systems' flagship, award-winning software OfficeSuite allows mobile professionals to view, edit and create Microsoft® Word, Excel and PowerPoint documents on their mobile device. Through the software's seamless integration with the cloud, it enables simple, anytime, anywhere access to important content. Installed on over 80 million devices in more than 70 countries and with additional channel user base of over 15 million, OfficeSuite Viewer is a worldwide leader in mobile office solutions.
Customers can follow the company on http://www.facebook.com/MobiSystems.
About Barnes & Noble, Inc.
Barnes & Noble, Inc. (NYSE:BKS), the leading retailer of content, digital media and educational products, operates 689 bookstores in 50 states. Barnes & Noble College Booksellers, LLC, a wholly-owned subsidiary of Barnes & Noble, also operates 667 college bookstores serving over 4.6 million students and faculty members at colleges and universities across the United States. Barnes & Noble conducts its online business through BN.com (www.bn.com), one of the Web's largest e-commerce sites, which also features more than 3 million titles in its NOOK Bookstore™ (www.bn.com/ebooks). Through Barnes & Noble's NOOK® product offering, customers can buy and read digital books and content on the widest range of platforms, including NOOK devices and the most popular mobile and computing devices using free NOOK apps. Barnes & Noble is proud to be named a J.D. Power and Associated 2012 Customer Service Champion and is only one of 50 U.S. companies so named. Barnes & Noble.com is ranked the number one online retailer in customer satisfaction in the book, music and video category and a Top 10 online retailer overall in customer satisfaction according to ForeSee E-Retail Satisfaction Index (Spring Top 100 Edition).
General information on Barnes & Noble, Inc. can be obtained via the Internet by visiting the company's corporate website: www.barnesandnobleinc.com.
NOOK®, NOOK Tablet™, NOOK Simple Touch GlowLight™, NOOK® Simple Touch, NOOK Color™, Reader's Tablet™, Best-Text™ Technology, VividView™, PagePerfect™, NOOK Store™, NOOK Bookstore™, NOOK Book™, NOOK Newsstand™, NOOK Magazine™, NOOK Newspaper™, NOOK Video™, NOOK Catalog™, NOOK Apps™, FREE NOOK Reading Apps™, NOOK Video Apps™, NOOK Profiles™, NOOK Channels™, Your NOOK Today™, NOOK Kids™, NOOK Digital Shop™, NOOK Cloud™, NOOK® for Web, Read In Store™, NOOK Library™, Lifetime Library™ and Read What You Love. Anywhere You Like™ are trademarks of Barnes & Noble, Inc. Other trademarks referenced in this release are the property of their respective owners.