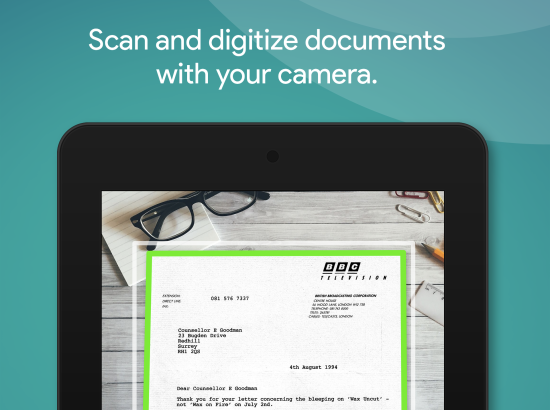 SAN DIEGO, August 2015 – The updated Quick PDF Scanner for Android introduces a refreshed user interface that makes scanning easier and faster, as well as a bevy of new features to make it the most complete document scanner for mobiles.
Quick PDF Scanner 4 adds optical character recognition to provide a written transcript of scanned text in over 40 languages. You'll also find real-time tracking of your document frame so you can see exactly what you're scanning, as well as automatic backup to a connected Google Drive account, and printing support.
Check out the new Quick PDF Scanner FREE and see how MobiSystems continues to reinvent the mobile office.

Availability: Quick PDF Scanner FREE and Quick PDF Scanner Premium are available now on Google Play and major Android app stores.
About MobiSystems: MobiSystems has been an industry-leading developer of business and productivity applications for mobile devices since 1997. MobiSystems products are found in devices from top manufacturers like Sony, Amazon, Sharp, Alcatel, Toshiba, Acer, and more. As the developer of the award winning mobile app OfficeSuite, MobiSystems serves over 200 million individual and enterprise users in 205 countries.