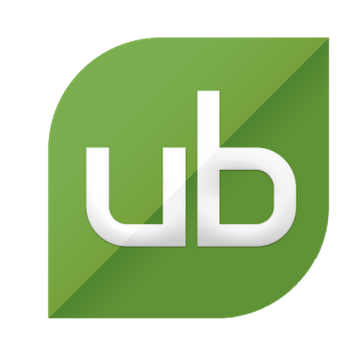 SAN DIEGO, May 2015 - Feedbooks and MobiSystems are thrilled to announce their partnership, which gives UB Reader users extensive access to the entire Feedbooks eBook catalogue.
Designed with mobile reading in mind, Feedbooks is the perfect partner for UB Reader. Now users enrich their e-libraries by downloading both paid and free public domain eBooks directly to their smartphone or tablet, all the while reading and managing their eBooks using UB Reader's intuitive user interface.
Stanislav Minchev, MobiSystems' CEO puts it: "This is the beginning of a mutually beneficial partnership. Our products naturally complement each other, resulting in a streamlined and simplified mobile reading experience."

Availability: UB Reader is available now on Google Play and through the MobiSystems store.
About UB Reader: UB Reader lets users easily view, mark, and highlight PDF, EPUB and DRM books, manuals and files all from the most feature-rich mobile book reading solution available for Android smartphones and tablets.
About MobiSystems: MobiSystems, founded in 2001 and entirely privately held, has been a leading provider of mobile productivity and business apps for over 10 years. As the developer of the award winning mobile app OfficeSuite, MobiSystems serves over 200 million individual and enterprise users in 205 countries. It is a Google Play Editor's Choice, and the top app in the business category with over 350,000 reviews. OfficeSuite is also PC Magazine's Editor's Choice and InfoWorld's Best Office App for Android.
About Feedbooks: Feedbooks is an eBook retailer founded in 2007 in Paris. Connected to a large ecosystem of reading systems and social networks, Feedbooks distributes millions of books to an increasingly growing community of readers every month. Feedbooks is a leader in electronic publishing and distribution technologies, being the first service to support the EPUB format – now widely considered to be the standard for eBook formats.