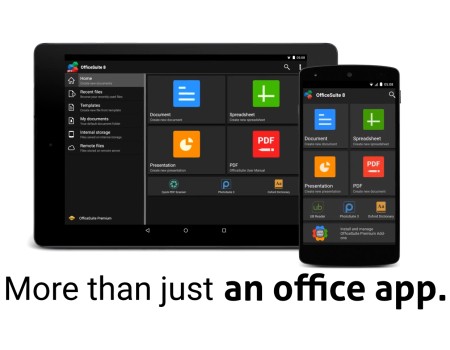 Leading mobile tech site GSMArena.com has recognized the latest OfficeSuite 8.1 as one of the most advanced mobile office applications currently available for Android. It recognizes the desktop-inspired user interface as a first for a mobile office solution, bringing ease-of-use and excellent performance to mobiles like never before.
Find the full post here on the GSMArena Blog.
GSMArena.com is among the most trusted names in the mobile tech industry, hosting the most comprehensive database of mobile devices available online. Their unbiased and professional news and reviews have become a staple of online tech journalism, providing an unfiltered and relevant take on mobile devices and the technology around them.
As the No. 1 app in Google Play's Business category, OfficeSuite continues to overwhelm the competition with the most feature-rich mobile office package available for Android. This includes advanced formatting control, PDF markup and conversion, dictionary support, and much more. See how our wide range of OfficeSuite products and add-ons can help you.