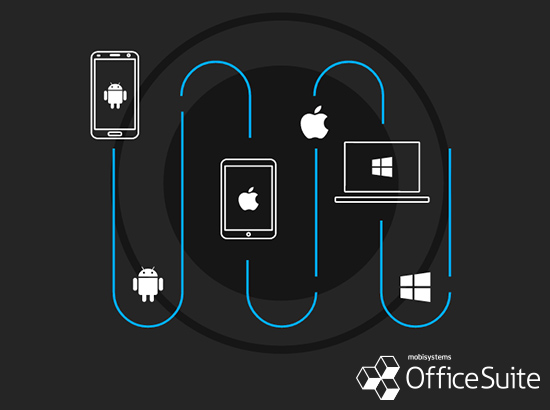 SAN DIEGO, November 2016 -
OfficeSuite for Windows PC is here, and it brings true cross-platform productivity with it as well!
Already a leading office app on Google Play and the Apple App Store, OfficeSuite for Windows PC greatly expands the MobiSystems app lineup.
Now, you get access to advanced document editing and multitasking, complete with an integrated PDF Viewer with advanced conversion features, and robust cloud services integration. Delivering the most exclusive features over any other office app, there's no need to install additional readers, viewers, or file managers. Share, annotate, collaborate, digitally scan & sign, print wirelessly, and much more - all in one complete app!
Best of all, a single OfficeSuite Premium license will work for up to 5 Windows PC, Android, and iOS devices, which is perfect for your small businesses.
See what premium cross-platform productivity can do for you, get OfficeSuite for FREE
here
.
About MobiSystems
MobiSystems, founded in 2001 and entirely privately held, has been a leading provider of mobile productivity and business apps for over 10 years. As the developer of the award winning mobile app OfficeSuite, MobiSystems serves over 300 million individual and enterprise users in 205 countries. OfficeSuite is the Google Play Editor's Choice, and the top app in the business category with over 750,000 reviews. It is also PC Magazine's Editor's Choice, InfoWorld's Best Office App for Android, and LifeHacker's Best Android Office Suite.