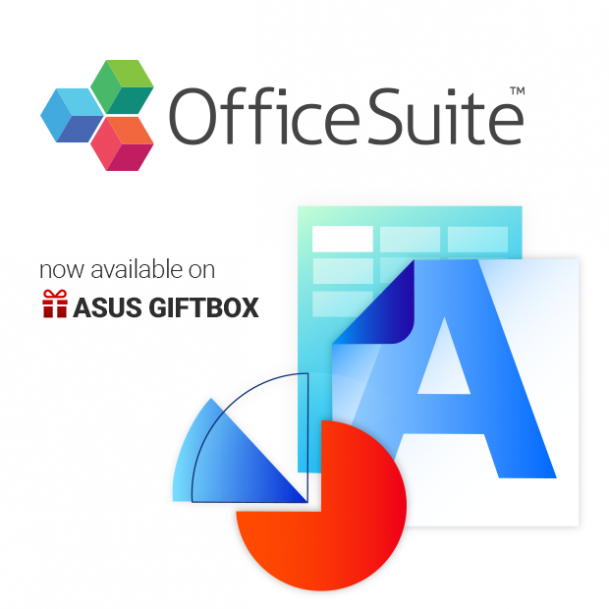 San Diego, CA: OfficeSuite for Windows PC is now available on ASUS GIFTBOX. Through this launch, millions of ASUS users will have access to OfficeSuite's extensive PDF capabilities, rich features and support for most document file formats.
ASUS GIFTBOX is the latest in a long line of big vendors to add OfficeSuite in their list of available top-quality apps. The store will feature OfficeSuite for Windows with a 60 days trial, available exclusively to ASUS customers.
MobiSystems and ASUS are also working together on UX (user experience) design to provide cutting edge technologies to ASUS GIFTBOX clients, which marks the beginning of a partnership with great potential.
ASUS GIFTBOX is the official ASUS portal that enables PC users to access popular apps. The store combines the world's best applications with a premium user experience of easy set-up, personalization and security.